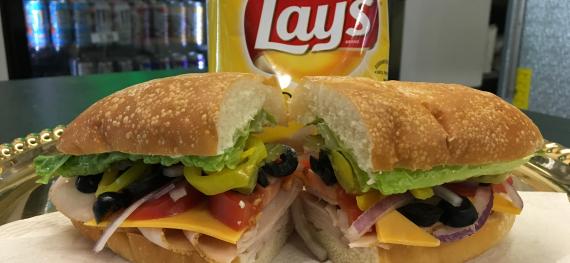 Deli Sandwiches and Panini's
Looking for a delicious and healthy lunch? White's Sierra Station has all your favorites, featuring quality ham, turkey, roast beef, pastrami, cheddar, provolone, pepper jack, Swiss cheese, and fresh vegetables. Hot or cold.
Choose from our fresh baked rolls or spinach tortillas for a wrap. We can also wrap your sandwich with lettuce for an even healthier meal.
Other options from our deli include fresh baked peanut butter and chocolate chip cookies from our oven. In the summer months, we offer fresh melon and fruit, plus potato and macaroni salad.
Get your made-to-order deli sandwiches every Monday thru Friday between 10am and 2pm. Call-in orders are welcome at 530-993-1212.
Can't make it in during deli hours? We have ready-made deli sandwiches featuring the same quality ingredients. Available all day, in the fridge.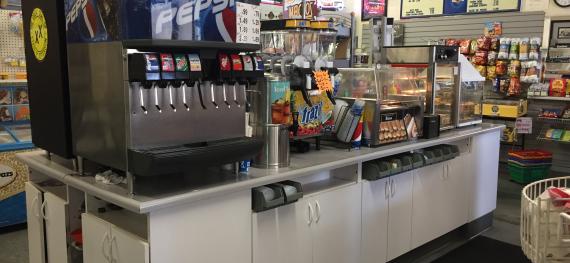 Start your day with grab-n-go breakfast sandwiches and burritos. Or choose hot biscuits and gravy. Also find fresh fruit, oatmeal, cold cereal, milk, and juice.
Our roller grill features quarter pound 100% all beef hotdogs, 1/3 pound Bahama Mama's, pork egg rolls, and Tornados. Personalize your hot dog with great condiments including relish, jalapenos, ketchup, mustard, mayo, and hot sauce.
Try our yummy warming hot soups and chili during the cold winter months complete with sourdough bread bowls. And you will love our self serve nachos with hot jalapeno cheese and fixins.
Find a fully stocked fridge and microwave on our self-serve island for ease and quick in-and-out on your busy day.
Fresh hot food, weekdays. Checkout our warming oven from 10am to 2pm for food to-go. Pepperoni pizza, chicken strips, chicken wings, tamales, Crispitos, burritos, empanadas, and corn dogs.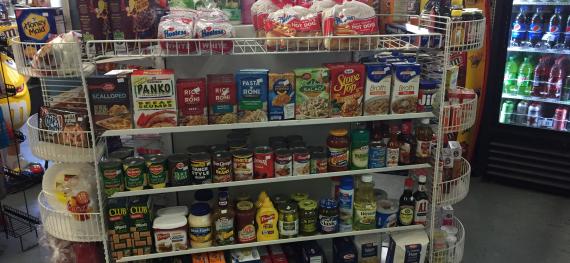 Groceries, Snacks and Candy
From eggs and milk to cheese and fresh produce to canned goods and way, way more. We have boxed cereal, bread by the loaf, bottle water in gallons. Find icecream, frozen pizza, and frozen meals in our freezers.
Huge selection of candy. Cold soft drinks from our fountain or by the bottle, lemonade, iced teas. We are the only Coca-Cola retailer in the area.
We can meet your personal needs in our sundries section. Medicines, lip balm, sunscreen, tissues, make up, diapers and wipes, feminine hygiene, and so much more.
We accept EBT.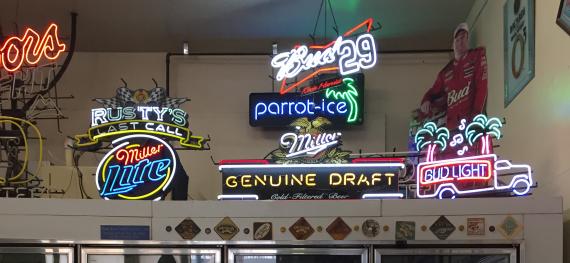 We are proud to sell the coldest beer in town!
Come in and check out our huge craft beer selection. You'll find beers from Great Basin Brewery, Sierra Nevada Brewery, Lassen Ale Works, Lagunitas, and Dos Equis.
We offer a selection of wine for all tastes and budgets. Coast Wines, Redwood Vineyards, and Crane Lake.
Pre-order your special occasion keg in a wide variety of flavors.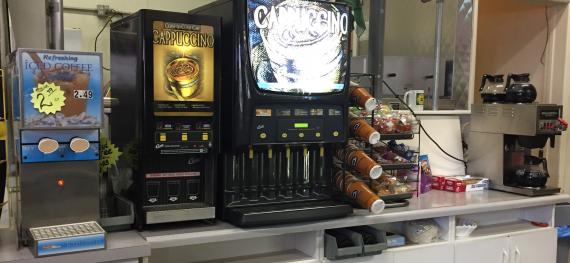 Come in for a cozy hot coffee, refreshing iced coffee or iced tea. We have the highest quality coffee from Coffee Beanery. Choose your flavor, today! French Roast, Columbian Select, Cappuccino, Hot Chocolate, Mocha, French Vanilla, Butterfinger, and more.
Get discounted refills when you buy a fabulous travel mug.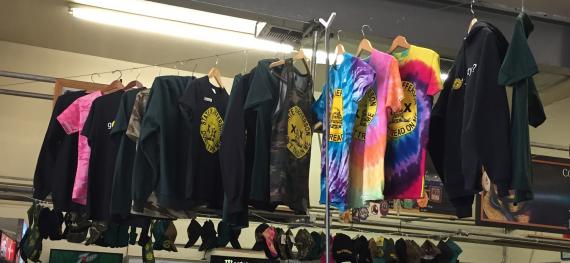 White's Sierra Station is the official State of Jefferson headquarters!
We sell a multitude of swag including T-shirts, hoodies, hats, flags, mugs, lawn signs, license plate frames, and more.
Local prices. Better than you'll find on the internet. Special orders welcomed.
Find educational brochures about this movement sweeping our communities.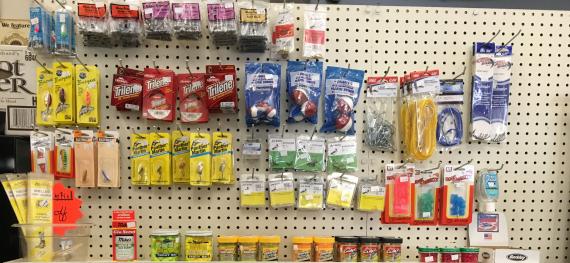 If you're looking to stock up or take a quick trip to the lake, White's has everything you need. We have everything from worms, to hooks, and all kinds of bait for every need you have.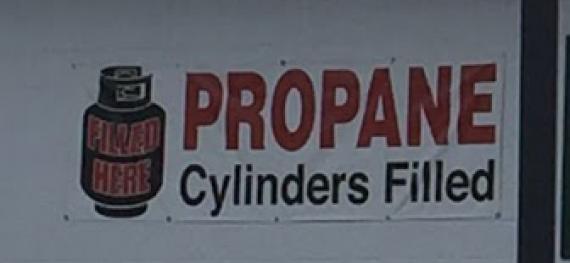 Refilling your propane tank is much more economical than exchanging it every time. And White's Sierra Station's prices are competitive. We can meet your propane needs Monday thru Friday, 9am to 4pm. Feel free to drop off your tank and pick up later.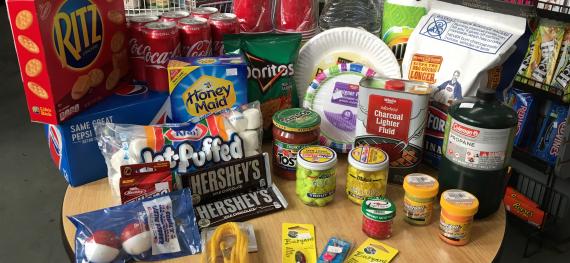 We have everything you need for your picnic or camping trip. Charcoal, lighter fluid, matches, and camping propane cylinders. Paper and plastic dinnerware. Everything you need for smores. Chips, packages of hot dogs, buns, ketchup and mustard. 
Don't forget the ice! We have 8lb bags, 20lb bags, and block ice.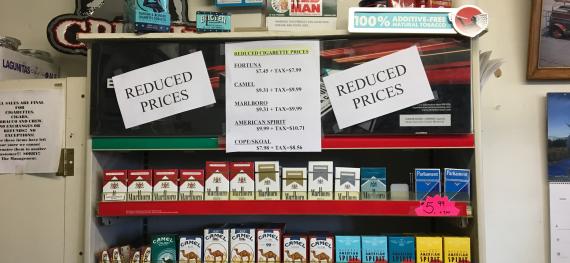 We carry cigarettes, cigars, lighters, rolling papers, loose tobacco, and chew. Come in and see us for weekly specials.