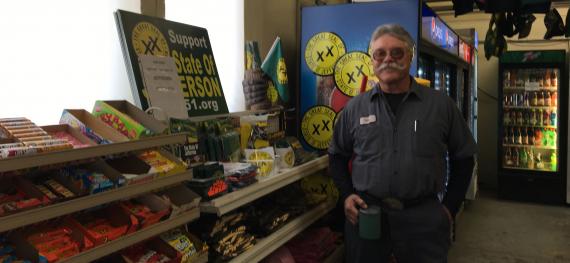 Andy White, Master Technician
Andy White works on your car as if it were his own. A perfectionist to the hilt. You can trust Andy to always give it to you straight and never sell you on something you don't need. Friendly service with integrity. 
Andy has gained specialized knowledge in all areas of automobile repair through over 40 years in the business. He graduated from Sierra College in Rocklin, CA as an ASE Certified Master Automotive Technician. After working in automotive dealerships in Carson City and Reno, he joined his father in business in 1986. Thus forming White's Sierra Station Inc with his wife Kelly White, who is the Service Writer.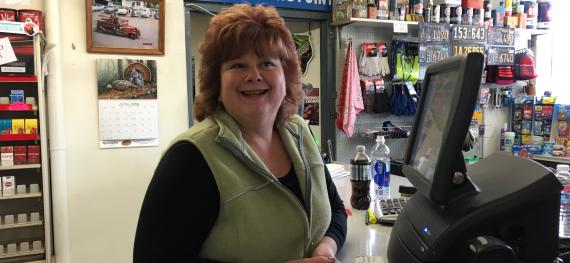 Kelly White, Service Writer
"It's always been my dream to run a store. I love to serve, that's just me." -Kelly White
Born and raised in Pennsylvania, Kelly came to the west coast in 1980 where she started her career in the automotive business in Carson City. She has enjoyed many roles, such as, Service Cashier, Accounts Payable/Receivable, and Office Manager.
Andy and Kelly are a world-class team who strive to make your experience a great one! Get a quote or schedule an appointment, today. Call or stop by Monday thru Friday 8a-4p.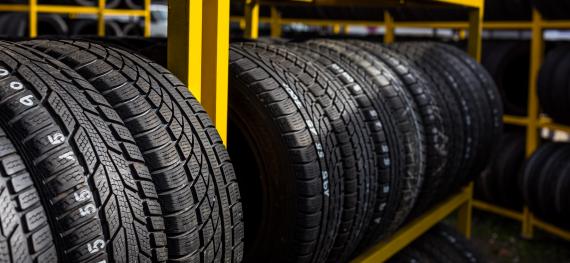 Tires are our specialty. And our prices beat the big guys! Andy has connections to over 100 different brands via his internet ordering system. Tires are delivered to White's Sierra Station 3 times per week from 2 different suppliers.
Your new tires include mounting and new valve stems, where applicable. Plus, come back every 5,000 miles to get your tires rotated for FREE!
Your tires and safety are our top priority. Let us get you into the tire that is best for your application and driving needs. Call Kelly with your tire size to get your free tire estimate. See More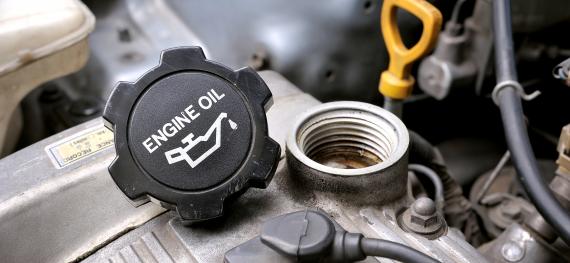 At White's Sierra Station there's more to an oil change than just changing the oil. It is comprehensive preventive maintenance to check, change, inspect, flush, fill and clean essential systems and components of your vehicle. Andy goes over an extensive checklist, diagnoses potential problems, provides service recommendations, and checks your car for recalls.
Your car receives an hour and a half of solid, undivided attention. We use the highest quality oil and lubricants. Let us help you keep your vehicle running smoothly.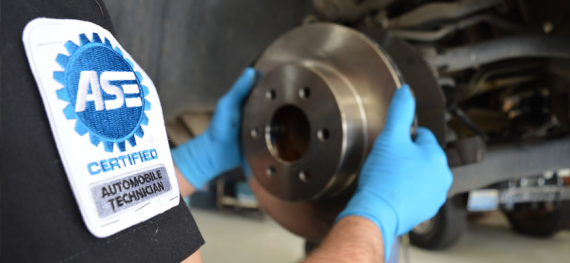 Bring your vehicle to White's Sierra Station for brakes, brake hoses and lines, wheel bearings, ball joints, batteries, water pumps, Serpentine Belts, Power Steering Units, Alternators, Tie Rod Ends, Shocks, Struts, CV Axles and boots, and most light repairs.
Andy uses the ALL DATA system, Solus Ultra Chrome Analysis Unit to bring up the codes affecting your vehicles performance. He has access to the most modern technology available outside of a dealership.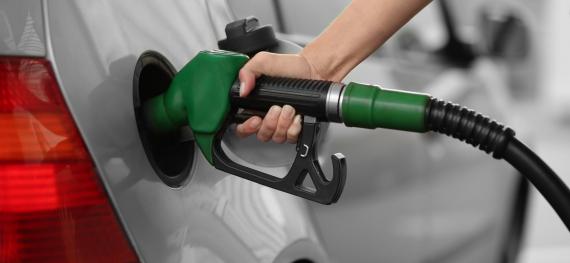 White's Sierra Station is an independent dealer giving us very competitive pricing. We have Regular Unleaded and Diesel. Fuel up 24 hours a day. Our pumps accept Visa®, Mastercard®, Discover®, American Express®, Voyager®, and Wex®.
Feel safe and secure at our extremely well lit fueling station.
And if the power goes out, head to White's. We have a new Generac generator for uninterrupted service in our store and at the pumps. Cash-only during power outages.